#40 Probably Nothing
Merged so hard
Read us in Chinese!
This Week
D_D Academy MVP release
The DAO's Education Team is pleased to announce the MVP release of D_D Academy on September 20! The platform will start with Solidity-focused project tutorials and accompanying fundamentals lessons, and grow from there. Follow along with progress and watch for the deployment announcement from the Twitter account, @devdao_academy. If you're a DAO member interested in creating lessons or building educational features, please drop by the #d_d-academy channel!
D_D meme contest winners announced
Congratulations to the winners! Thank you to everyone who participated and to our contest sponsor Coinvise! 
D_D server notifications x roles
You can now customize the notifications you're getting from the D_D server to channels and announcements relevant to you. To do that, head to #dao-level. More customization options will be added over the course of Season 1. 
Developer DAO submission wins 1st prize in Polygon Designathon
Congrats to xyz | dev#4552 (ExWhyZee) for winning first prize in the Designathon track for Polygon's BUIDL IT hackathon. Check out the winning submission here! 
Dappcamp Scholarship Available
DappCamp is a one-month web3 bootcamp, founded by D_D advisor, @Preethikasiredfy. Check out the curriculum, reviews, and FAQ on their website: https://www.dappcamp.xyz/ .
To apply, members can visit their site, click on "Apply Now", and fill out the application form. Check out #announcements for the D_D application code!
Sponsor
Oasis Network, a privacy-enabled Layer-1 blockchain, recently launched the Sapphire ParaTime – an industry-first Confidential EVM runtime. This allows developers to experience Web3-enabled confidentiality in a language they already know and understand. 
As part of this launch, Oasis is also running the Keep it Confidential Hackathon, allowing developers the chance to build the world's first confidential DApp in Solidity. 
Sapphire is a groundbreaking developer environment as it is the first and only confidential EVM-compatible ParaTime. This runtime has the ability to help scale blockchain rapidly towards Web3 and allow EVM developers to quickly lay the foundations for privacy-enabled blockchain DApps. 
Build innovative front-running resistant and privacy-first applications on Sapphire by joining the Oasis Keep it Confidential Hackathon. Ends Oct 14, 2022.
Community Highlights
Humans of D_D with Colin Forward
D_D Workshop: Reimagining Content Distribution with Zora and Composable Registries with @0xTranqui
D_D DevNTell: member @vorcigernix introducing his project zitrone
Mint your free "probably nothing" NFT, a project by member @JoshCStein
Fe Contract Basics and Deployment by member @ThorpKuhn
Build and Deploy a Smart Contract on the Avalanche Network by member @olanetsoft
The Ultimate Guide to Contributing to DAOs by member @web3paloma
D_D projects participating in Gitcoin Grants Round 15: 
✨ P3RKS is live on
@gitcoin
GR15 ✨
gitcoin.co/grants/7734/p3…
We believe DAOs are the future of work. To make that dream a reality, DAOs need more ways to reward their top contributors and compete for talent. P3RKS seeks to make that possible 📜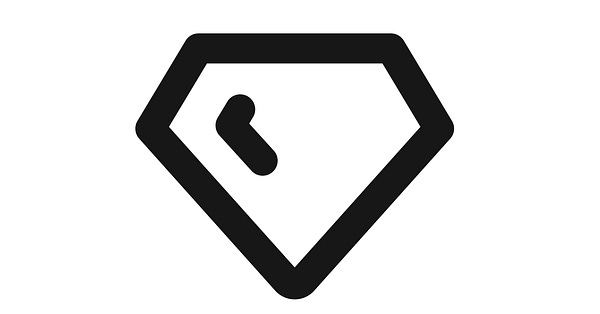 💰 P3RKS - Rewards For DAO Contributors | Grants
P3RKS - Rewards For DAO Contributors P3RKS is a platform that empowers DAOs to provide perks and rewards to their contributors beyond their native token. It enables DAO Operators to easily and smoothly stand up such programs without the overhead of sourcing partners and distributing these perks to…
gitcoin.co
Ecosystem
WAGMI 
In other News…
Thanks for reading Developer DAO! Subscribe for free to receive airdrop of news!